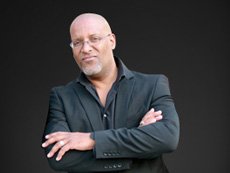 Dr. Charles A. Middelhof received his Doctor of Medicine in Costa Rica. He has trained in medical centers throughout the country including Tulane Medical Center, Mount Sinai Medical Center, and University of California, Irvine. He completed his residency at the Shenandoah Valley Family Practice Residency Program in Front Royal, VA. He received his Masters Degree in Clinical Psychology from the American International College in Springfield, MA. He is fully bilingual in Spanish and English.
Dr. Charles A Middelhof is the creator of the MPowered Physician Guided Weight Loss Management Program. Through his efforts to establish a balance between mind and body to combat obesity, Dr. M has successfully helped more than 4,800 patients shed unwanted pounds by combining pharmacology with a common sense approach to living a life focused on health and wellness.
Dr. M. is also the Founder and Medical Director of Valley Family and Procedural Medicine and Allure Medical in Stephens City, Va. He is trained a Medical Doctor with a discipline in Bariatric Medicine. Dr. M is is also a licensed clinical psychologist with an emphasis in neuropsychology.